Marcy Johnson – Owner/Broker
218-969-6574
marcy@johnsonhometownrealty.com
Born and raised in Hibbing
Degrees in Liberal Studies from College of St. Benedict and Math Education/Coaching from UMD
Obtained real estate license 1990 and worked as full-time Realtor ever since
Obtained Broker's License 2017
Opened Johnson Hometown Realty with husband, Wayne and Associate Broker, Danielle Randa-Sauter 2017
Member of MLS Committee of Range Association of Realtors, Teaches MLS online system to new members (RAOR)
Named "10 Best Real Estate Agents – Minnesota" by the American Institute of Real Estate Agents in 2018 for exceptional and outstanding client service
Enjoys kayaking, sailing, 4-wheeling, running 5Ks, exploring lakes & rivers, time with family, coaching Special Olympic tennis and serving at church.
---
Wayne Johnson – Owner/Agent
218-969-6573
wayne@johnsonhometownrealty.com
Born and raised in Grand Rapids, MN
Degree in English Ed from NDSU (GO BISON!)
Taught English in Hibbing 1974-2007 and head wrestling coach, HHS 1974-1993
Obtained Real Estate license 1990 and worked in the field ever since
Co-Owner Johnson Hometown Realty beginning 2017
Enjoys kayaking, sailing, 4 wheeling, running, spending time with daughters, son-in-laws and grandchildren, volunteering with Special Olympics and serving at church
---
Danielle Randa-Sauter – Associate Broker
218-969-8110
Danielle.sauter@yahoo.com
Raised in Hibbing, currently residing in Chisholm with husband Mark and daughters Brandice and Karliina
Received AA degree and AAS degree as a pharmacy technician from Hibbing CC
Obtained real estate license in 2014 and worked as a full time agent since then
Obtained Broker's license 2017
Opened Johnson Hometown Realty in 2017 serving as Associate Broker with Marcy & Wayne Johnson
Director on the board for the Range Association of Realtors
Enjoys spending time with her family, 4-wheeling, snowshoeing, and watching daughters figure skate
---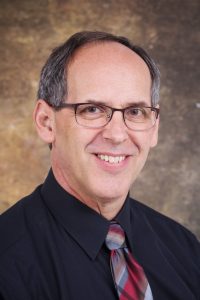 Gary Corradi – Licensed Real Estate Agent
218-966-2229
gary.corradi@gmail.com
Born and raised in Hibbing, Chisholm area
Education in Engineering, Business Management & Leadership
Spent much of career in mining related industries and executive management positions
Enjoys using business experience to assist individuals in buying or selling their property and bringing peace of mind to perceived uncomfortable/complicated business situations
Upholds ethical standards through confidentiality and honesty while making the process fun
Active in business development as well as serving in volunteer board positions
Enjoys outdoor activities, family & friends, music and helping others
---
Jill Barrett – Licensed Real Estate Agent
218-969-5780
jill@johnsonhometownrealty.com
Jill was born and raised in Canada and has been a proud resident of Hibbing for 18 years.

 

Having raised four children in Hibbing with her husband of 33 years, John, she has come to learn all the special nuances that make each city on the Iron Range unique and special.

 

Moving several times and living in three different countries, Jill can help you understand some of the practical aspects involved in the process of moving or relocating your family.
With her 25-year career in administrative management positions and volunteering on youth sports boards, Jill brings her organizational leadership skills and knowledge to help achieve the objectives of her clients.

 

Her attention to detail and anticipation of what will be needed in each situation, will create a real estate process that is understandable and, hopefully, fun!

 

In her leisure time, Jill enjoys spending time with her family, traveling, reading, and serving at church.
---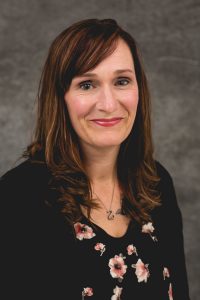 Chasity Platt – licensed Real Estate Agent
218-969-2519
chasity@johnsonhometownrealty.com
Chasity is a wife and mother of 3 boys and 2 girls.
She was born in Hibbing, grew up in Maple Grove, MN and moved back to Hibbing 25 years ago.
Chasity completed her CNA certification from Hibbing Community College in 2002.
She previously worked for LifeTouch Photography and Shubat Transportation
Chasity completed her real estate agent course at Continuing Ed Express in 2018.
In her spare time, Chasity enjoys spending time with family camping or at sporting events.
Chasity is eager to help you in purchasing or selling your home.
---
LINDA BOYD – Real Estate Assistant
218-263-4411
info@JohnsonHometownRealty.com
Born in Minneapolis; Lived in Hibbing since 1977
BA in Literature and Secondary Education from Wheaton College, Wheaton, IL
MN Teacher's license in 1998 – Substitute for ISD #701, Hibbing til 2014
Real Estate Assistant for Wayne & Marcy Johnson since 2008
Enjoys reading, walking, and scrapbooking, spending time with children and grandchildren, volunteering with Special Olympics tennis and serving at church