Marcy Johnson – Owner/Broker
218-969-6574
marcy@johnsonhometownrealty.com
Born and raised in Hibbing
Degrees in Liberal Studies from College of St. Benedict and Math Education/Coaching from UMD
Obtained real estate license 1990 and worked as full-time Realtor ever since
Obtained Broker's License 2017
Opened Johnson Hometown Realty with husband, Wayne, in December 2017.
Member of MLS Committee of Range Association of Realtors, Teaches MLS online system to new members (RAOR)
Named "10 Best Real Estate Agents – Minnesota" by the American Institute of Real Estate Agents in 2018, 2019, 2020 and 2021 for exceptional and outstanding client service
Endorsed Local Provider for Dave Ramsey Solutions
Enjoys kayaking, sailing, 4-wheeling, running 5Ks, exploring lakes & rivers, time with family, coaching Special Olympic tennis and serving at church.
Reviews:

*Beyond compare. I tried to sell a property last year with a family recommendation. It was terrible. Marcy was beyond night and day better and got me a higher selling price! She is amazing and I highly recommend her! Aaron Guertin

* Marcy has been amazing! So very helpful through the entire process.

We highly recommend.   Sue Karr

*

Marcy was very helpful and dedicated to helping us find what we were looking for. We had a bit of a hiccup with our loan at first and she stuck by our side. She was very knowledgeable and knew how to get the job done. Thank you Johnson Hometown Realty!               Amanda Raye Ridlon
---
Wayne Johnson – Owner/Agent
218-969-6573
wayne@johnsonhometownrealty.com
Born and raised in Grand Rapids, MN
Degree in English Ed from NDSU (GO BISON!)
Taught English in Hibbing 1974-2007 and head wrestling coach, HHS 1974-1993
Obtained Real Estate license 1990 and worked in the field ever since
Co-Owner Johnson Hometown Realty beginning 2017
Awarded "2020 'Seven Star' Certificate of Excellence in Real Estate" from Broker Agent Advisors
Enjoys kayaking, sailing, 4 wheeling, running, spending time with daughters, sons-in-law and grandchildren, volunteering with Special Olympics and serving at church
Reviews:                                                                                                                * Amazing experience selling our house! Marcy and Wayne were nice, knowledgeable, and always looking out for our best interest. They answered every text/phone call that we had with a quick response, listened to our needs/wants, and guided us through the process step by step. Highly recommend them if you want to sell your house. They get the job done!  Mara Elizabeth Brownlee
---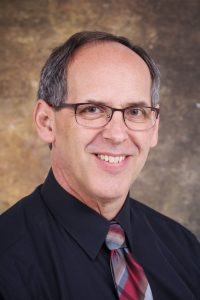 Gary Corradi – Licensed Real Estate Agent
218-966-2229
gary.corradi@gmail.com
Born and raised in Hibbing, Chisholm area
Education in Engineering, Business Management & Leadership
Spent much of career in mining related industries and executive management positions
Enjoys using business experience to assist individuals in buying or selling their property and bringing peace of mind to perceived uncomfortable/complicated business situations
Upholds ethical standards through confidentiality and honesty while making the process fun
Active in business development as well as serving in volunteer board positions
Enjoys outdoor activities, family & friends, music and helping others
---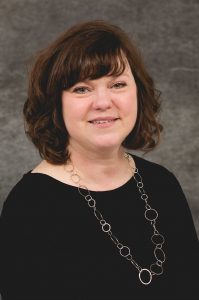 Jill Barrett – Licensed Real Estate Agent                                                                  218-969-5780
jill@johnsonhometownrealty.com
Jill was born and raised in Canada and has been a proud resident of Hibbing for 20 years.

 

Having raised four children in Hibbing with her husband of 35 years, John, she has come to learn all the special nuances that make each city on the Iron Range unique and special.

 

Moving several times and living in three different countries, Jill can help you understand some of the practical aspects involved in the process of moving or relocating your family.
With her 25-year career in administrative management positions and volunteering on youth sports boards, Jill brings her organizational leadership skills and knowledge to help achieve the objectives of her clients.

 

Her attention to detail and anticipation of what will be needed in each situation, will create a real estate process that is understandable and, hopefully, fun!

 

In her leisure time, Jill enjoys spending time with her family, traveling, reading, and serving at church.
2020 Earned GRI (Graduate REALTOR® Institute) designation
2020 "Top 100 – Rising Star" in real estate by Broker Agent Advisor.
2020 Nominated for Diamond Vanguard "Diamond in the Rough Award" for real estate agents in the business for less than 5 years but already achieving more than many who have been in it for a lifetime!
Reviews:

*

"Jill was amazingly helpful while we were looking for our first home. She really went that extra mile to make sure the whole process was as easy and fun as it could be! 23 days from start to finish. We can't thank you enough!"   Douglas James Mihin 

5 stars

*

"

Both Jill and Johnson [Hometown]

Realty were great to work with. Always got back to us in a timely manner and went out of her way to help."  Kalen Steel

* "Jill was very helpful by setting up many last minute showings, answering weekend/evening calls, and getting vacant land information for us. She responds quickly and always follows up. Really couldn't be more impressed by the high level of service!"                      Patrick Jeseritz
---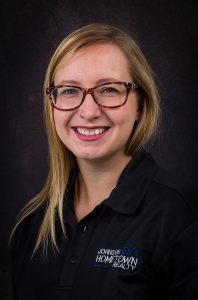 Kendra Johnson – Licensed Real Estate Agent
218-686-1845
kendra@JohnsonHometownRealty.com
Kendra was born and raised near Karlstad, MN—the daughter of a potato grower in the Red River Valley
Graduated from North Central University with B.A. in Youth Development studies and moved up to the Iron Range in 2014
Has 10 years of experience working in "helping" fields as a Certified Nurse Assistant, Nanny, Direct Support Professional, Resident Advisor, and most recently as a Campus Life Director with Mesabi Range Youth for Christ. She enjoys the processes involved with buying and selling real estate and appreciates the opportunity to help her clients with their real estate needs.
Obtained licensure as a Real Estate Agent in 2019
Enjoys singing and playing music, working on projects with her husband, outdoor activities, and spending time with family and friends.
Review:                                                                                                                   * "

Kendra worked with us to help find the most perfect house for our family. She helped us list and sell our previous home. It sold after one showing! She's always helpful and patient. Not pushy, and very knowledgeable. Definitely would work with her again!"                        Katie Dane                                                                                                              * " Kendra helped us sell our house and find a new home last year. She quickly got us a fair price on our sale, and then guided us through the process of seeing homes and making competitive offers. If I could change one thing about our experience, it would be taking MORE of Kendra's advice. She's a rockstar. 10/10 would work with her again."  Christian Dane                                                                         
---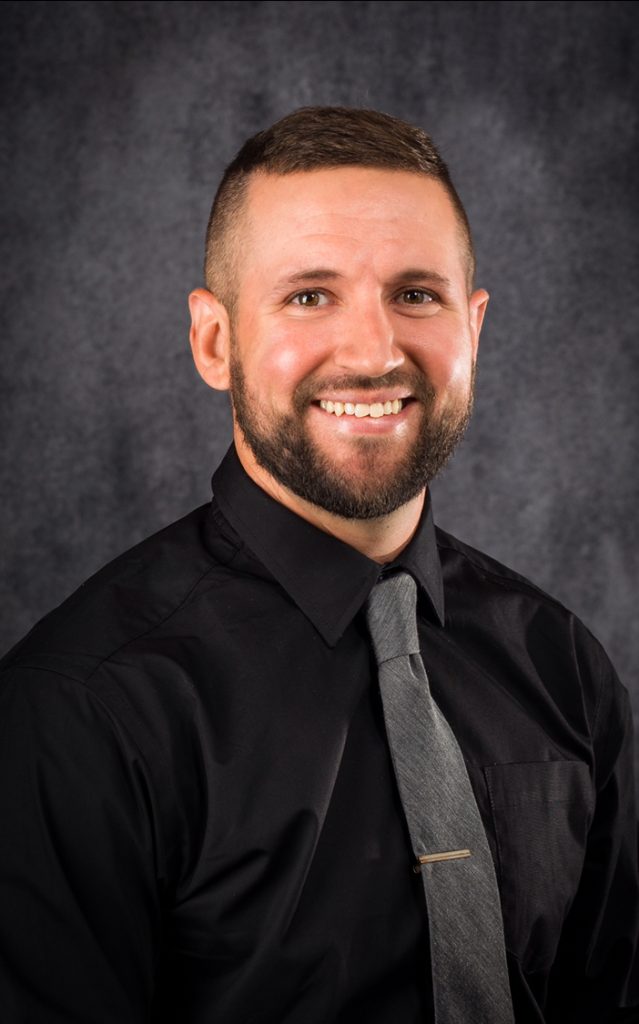 Joe Jump – MN Licensed Realtor
218-929-0198
joejump@johnsonhometownrealty.com
Born in North Eastern Pennsylvania, graduated high school in Upstate New York, attend college in La Crosse, Wisconsin, spent most recent professional life in Minneapolis Metro Area from 2012-2020.
Moved to Hibbing in 2020 to be closer to wife's family who have been a part of the range community for four generations
Became a MN licensed realtor in 2020
Education in business management and leadership.
Spent bulk of career managing corporate businesses and was a small business owner.
Achieves helping others with excellent communication and 19 years customer service experience.
Enjoys leisure time with wife and 2 children, helping others in need, reading, outdoor activities, trips to the BWCA, fishing, golf, tennis, basketball.
Reviews:                                                                                                                  * "

Joe did a fantastic job for me as I searched for a house before I even moved to Minnesota. He got everything lined up for me, organized inspections and made sure I got a good deal. This was the first time I have bought a house, and Joe gave me great advice and answered all my questions. I truly felt he was on my side the entire time. "                Erik Ditzler
LINDA BOYD – Real Estate Assistant
218-263-4411
info@JohnsonHometownRealty.com
Born in Minneapolis; Lived in Hibbing since 1977
BA in Literature and Secondary Education from Wheaton College, Wheaton, IL
MN Teacher's license in 1998 – Substitute for ISD #701, Hibbing til 2014
Real Estate Assistant for Wayne & Marcy Johnson since 2008
Enjoys reading, walking, and scrapbooking, spending time with children and grandchildren, volunteering with Special Olympics tennis and serving at church