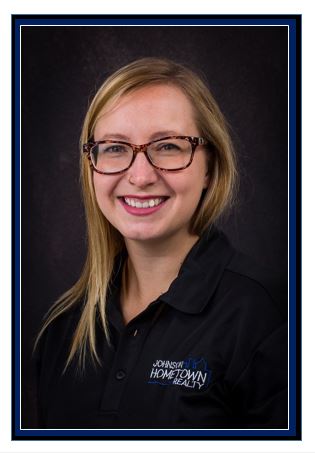 Johnson Hometown Realty is excited to announce the addition of Kendra Johnson to their team. Kendra has been licensed for about 6 weeks and already has a couple listings and a couple closings under her belt!
Kendra's 10 years of experience in "helping" fields such as a Certified Nurse Assistant, Nanny, Direct Support Professional, Resident Advisor and Campus Life Director with Mesabi Range Youth for Christ has prepared her well to work with people in real estate. We have already seen her heart for helping people and how much she enjoys working with the process involved in buying and selling real estate.
Kendra was born and raised in Karlstad, MN, the daughter of a potato grower in the Red River Valley. She graduated from North Central University with a B.A. in Youth Development studies and moved to the Iron Range in 2014.

Kendra likes to sing and play music; work on projects with her husband, Sasha; participate in outdoor activities and spend time with family and friends.
To set up an appointment with Kendra to help you with your real estate needs, call/text 1-218-686-1845 or email her at kendra@johnsonhometownrealty.com.