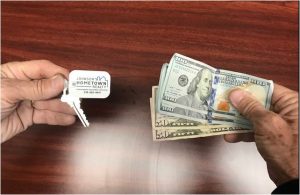 Our most recent 5 home financing blogs have been about the most common mortgage options available – FHA, DVA, Conventional, USDA, and 203K Renovation loans.  The purpose has been to give buyers an idea of the different programs that are out there and to encourage those buyers to find a good, experienced lender to determine which mortgage makes the most sense for their particular situation.  Today we want to do the same with one of the better loan assistance programs available – The Homeowner Assistance Programs offered by AEOA and KOOTASCA.
 The Arrowhead Economic Opportunity Agency (AEOA) offers help to qualified families looking to purchase homes in St. Louis (except Duluth), Lake, or Cook Counties.  Education, counseling, and financial assistance are all available through AEOA.  KOOTASCA has the same types of programs for Koochiching and Itasca Counties.
The education component involves Homestretch Workshops open to anyone interested in learning how to buy a home.  These workshops are designed to give an understanding of how real estate transactions work, qualifications for home buyer financing, and responsibilities of home ownership.  The counseling occurs during the "1-on-1" meeting that takes place BEFORE a purchase agreement is signed. And the financial assistance (funds provided by Northeast Minnesota HOME Consortium) involves money toward a qualified buyers down payment and closing costs.
At this point in the previous blogs, we have been pointing out the pros and cons of the mortgage type being discussed. This program is a bit different, however, so we will simply list the eligibility requirements necessary to participate.  They are:
·         Buyer must complete the Homestretch Workshop.  (Buying a home is a big deal, and the information offered at these workshops is invaluable.)
·         Buyer must complete 1-on-1 counseling for assistance BEFORE signing a purchase agreement. (See above.)
·         The home purchased must pass the Minimum Housing Standards Inspection.
·         Buyer must be a first-time home buyer or not have owned a home in the past 3 years.
·         Buyer must qualify for a mortgage.  (The counselor will assist in shopping for a mortgage.)
·         Buyer is required to contribute a minimum of $1,000 toward the purchase of a property from their own resources.  Some available mortgage programs may require additional buyer contributions.
·         Household income must be below the following income limits. (80% below the county median income.)
FAMILY SIZE            St. Louis                Lake               Cook
1                      $37,650             $36,600           $36,650
2                      $43,000             $41,800           $41,850
3                      $48,400             $47,050           $47,100
4                      $53,750             $52,250           $52,300
5                      $58,050             $56,450           $56,500
~ For income limits in Koochiching or Itasca counties, contact Sandy O'Fallon at 218-999-0828 or sandyo@kootasca.org
The next 3 Home Stretch Workshops in each area are as follows:
AEOA
Hibbing, Grace Lutheran Church, Saturday, Feb. 23, 8:30am – 5:00 pm
Ely, Wildwoods Land Co., Saturday, March 23, 8:30 am – 5:00 pm
Virginia, AEOA, Tues. April 16 & Thurs. April 18, 5:00 pm – 9:30 pm
KOOTASCA
Deer River, Sat., Feb. 9, 8:30 am – 5:00 pm
International Falls, Thurs., Feb. 14, 8:00 am – 4:30 pm
Grand Rapids, Sat., March 23, 8:00 am – 4:30 PM
For more information on these workshops contact:
Autumn Holweger 218-735-6895 Email: autumn.holweger@aeoa.org
Or:
Sandy O'Fallon 218-999-0828  Email: sandyo@kootasca.org
As always, work closely with a good lender who understands and offers this assistance program, as not all do.  Thanks very much to Casey HinnenKamp of the American Bank, Hibbing, and to Sandy O'Fallon of AEOA and KOOTASCA for their help with this blog.
Coming next, (I think), How to create and/or improve your credit score….