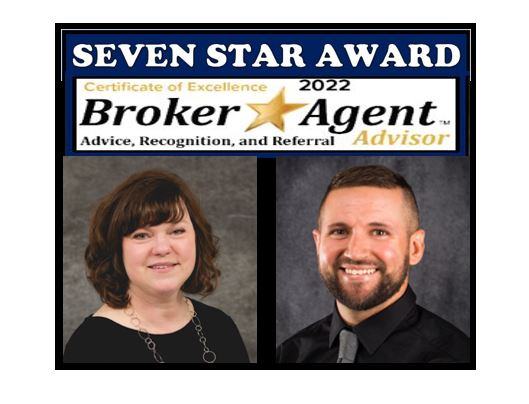 Congratulations to Realtors Jill Barrett and Joe Jump for being honored as 7 Star Real Estate Agents.
They have both "exceeded the criteria in the areas of experience, reputation, and achievement…. having demonstrated every quality characteristic of a superior real estate professional and are recognized and honored for exemplary service to their community and are a credit to the real estate profession."
We are truly honored to have them on our team at Johnson Hometown Realty and know that they both go way above and beyond in providing excellent service and care to their clients and their client's need.